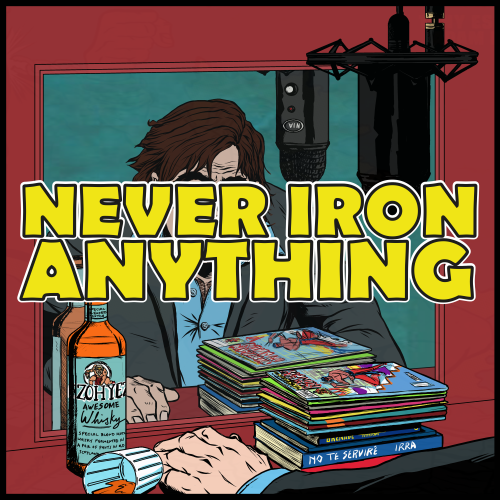 'These desperate sweating things, these humans...'
This week on the 100th episode Tony is joined by comics creators and podcasters Dan Butcher and Pete Davies. The guys discuss the brilliant Robocop versus Terminator by those giants of the medium Frank Miller and Walt Simonson!
What a book!
Thanks so much for supporting this podcast it means a lot to us. You can follow us on Twitter at Never Iron Anything!
You can follow Dan Butcher on Twitter here and read his excellent webcomic here.
You can listen to Pete's podcast 'The Brand Media' right here.
Many thanks for listening.